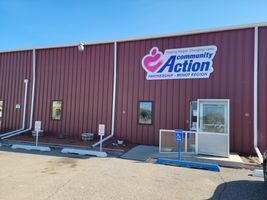 Our programs are designed to further our mission and provide much needed services for our constituents.
Take a look.

Fundraisers and events help us raise awareness and generate crucial resources to serve our community. Join us at our next event and see how you can get involved.
Find out more.

Here is our "Number One" volunteer. "Gorman" Come join him!!
Read more.
News & Notes
Paving The Way to Self-Sufficiency
From Our Blog
The Promise of Community Action
Community Action changes people's lives, embodies the spirit of hope, improves communities, and makes America a better place to live. We care about the entire community, and we are dedicated to helping people help themselves and each other.
Community Action makes a difference.