The Promise of Community Action
Community Action changes people's lives, embodies the spirit of hope, improves communities, and makes America a better place to live.  We care about the entire community, and we are dedicated to helping people help themselves and each other.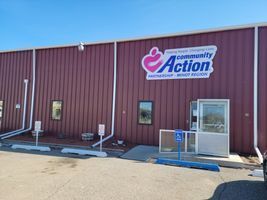 Community Action Partnership - Minot Region's mission is to "empower people to overcome poverty and attain self-sufficiency". We are one of seven Community Action Agencies (CAAs) operating in North Dakota. CAAs focus on the needs in our communities.  We do this by developing programs and provide services to assist low income and disadvantaged households to address unmet needs. 
We serve the residents of Bottineau, Burke, McHenry, Mountrail, Pierce, Renville, and Ward Counties. 
Find a Community Action Agency near you.
Eligibility for most programs is based on either federal or state income guidelines. These guidelines vary from program to program and intake forms are used to determine client eligibility. Our programs serve low-income individuals and families, senior citizens, and others in crisis situations.
Community Action Agencies are non-profit organizations originally established under the Economic Opportunity Act of 1964 to fight America's war on poverty. Community Action Partnership - Minot Region was incorporated in August 1975.